Regular price
$319.00 USD
Regular price
$395.00 USD
Sale price
$319.00 USD
Unit price
per
Sale
Sold out
Key Features 
The "ROGETI 360" Panoramic Head is the most innovative panoramic head in the market. The "ROGETI 360" is a modular multi-row design where each module can be used individually or in conjunction with other modular products from ROGETI. Modular design offers the flexibility to fit and adapt to your panoramic workflow.
The modular design of the "ROGETI 360" allows your camera to rotate both vertically and horizontally. The design brings a more efficient experience in photo stitching, improving both accuracy and saving time in post-production. An innovative nadir patching solution eases the difficulties often associated with this step.
The L bracket is the core structure of the "ROGETI 360", and is CNC cut from a single block of aviation grade aluminium alloy. This guarantees superior strength, rigidity and lightness for the product.
The "ROGETI 360" isn't just another panoramic head in the market. From the design concept and uncompromising build quality, it sets new standards for this level of functionality in the market. It gives a never before seen combination of high accuracy, reduced errors and light weight in a multifunctional panoramic head.
For ease of use and practicality, the "ROGETI 360" comes with its own custom hard case as standard, making it easy to transport and protect.
Using "ROGETI 360" for Panorama Photography
Frequently Asked Questions About The Equipment
Q: What are the best compatible cameras and sensor formats?
A: The "ROGETI 360" is compatible with most of the cameras in the market. Full-frame camera bodies are an ideal setup and mirrorless cameras are highly recommended, Canon R5 & R6, Sony A7 & A5 series for examples. Note that cameras with an integral vertical grip are not compatible (Canon 1Dx Series & Fuijifilm GXS100s etc.), the length of the L bracket is insufficient to use these cameras.
Q: What lenses are suitable?
A: Prime lenses are ideal for 360º X 180º spherical panoramic photos. 180º diagonal fisheye lens are recommended with internal focusing (these focus without shifting the front lens element). The wider the coverage of the lens, the fewer shots are needed, along with reducing the time to complete a single shooting location.
Q: What are the best quick release plate choices?
A: Arca Swiss formatted plates are compatible with this equipment.
 A quick release plate designed specifically to your camera rather than generic quick release plates will ensure your camera is aligned with the X/Y/Z axes when assembled. Ideally a centre mark on the quick release plate should indicate the nodal point of the lens for a better alignment. Failing this, the user will have to ascertain the nodal point for a particular configuration. ROGETI produces various models of quick release plates to fit different camera bodies.
Q: Is a remote shutter release needed?
A: Both wired and wireless remote shutter will reduce the vibration of the camera whilst taking photos. The delayed shutter release function (Timer) could achieve the same result.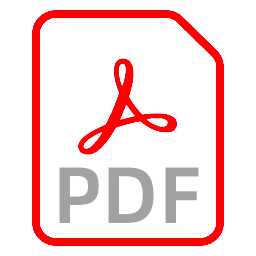 Share
View full details